The shop
We are a Honda dealer in the Doubs since 2003. Human scale family business, our philosophy is to promote the quality of advice and exchange with our customers, at the store as on our e-shops. Do not hesitate to contact us for any information about your Honda motorcycle (including X-ADV !) or better, to visit us, we will be happy to meet you over a coffee!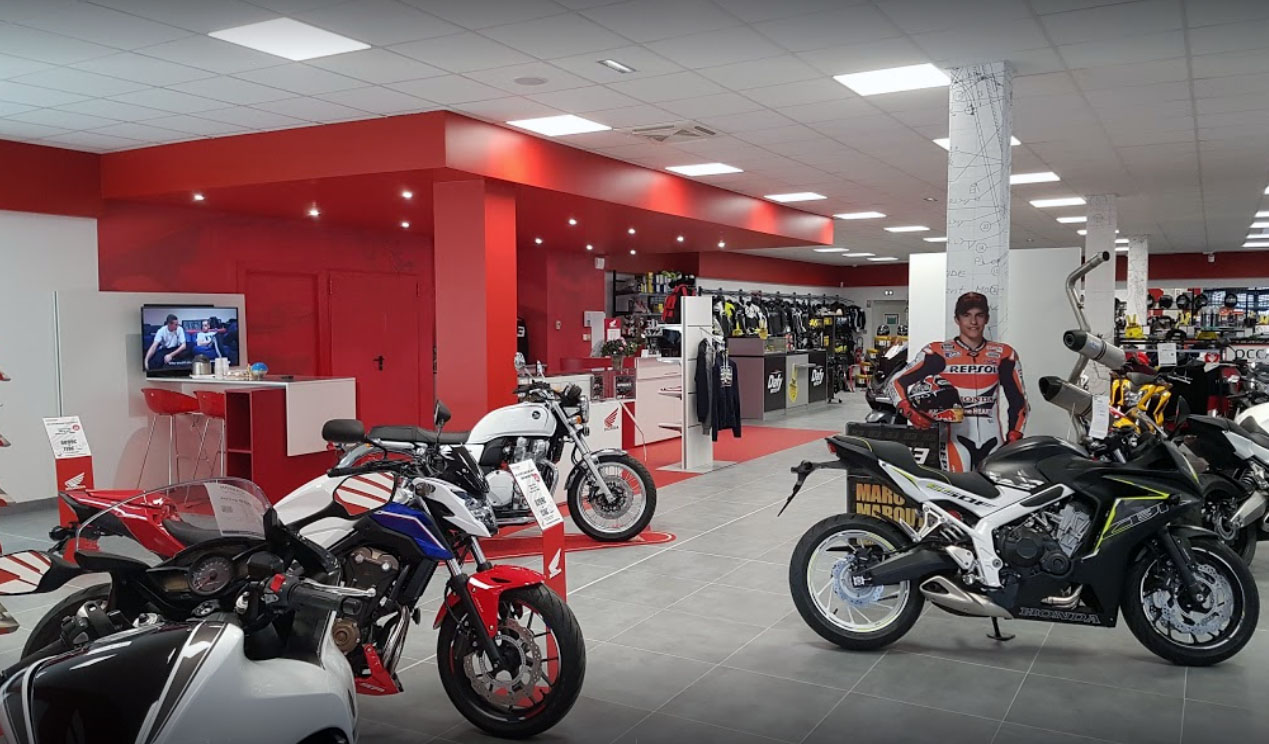 Our Honda - Dafy shop in Etupes (Doubs, France)
The team
For us, bike is a job but also a passion that we grow every day. Our team brings all its experience and its skills to accompany you in all your motorcycle needs:
- Find the bike that suits you and possibly the adapted financing
- Equip you with quality accessories and make you feel secure
- Modify your motorcycle with parts of equipment adapted to your desires and needs
- Have your motorcycle (any brand) serviced by a specialized mechanic
- Buy online with our dedicated websites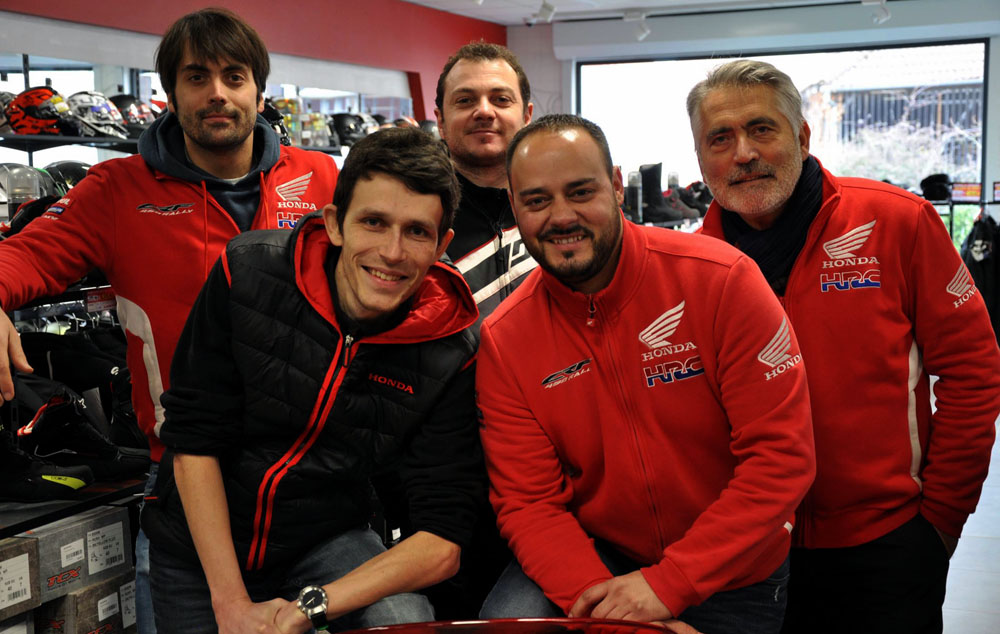 From left to right: Paul (global manager), Alex (web manager), François (mechanic), Manu (store manager) and Jean-Michel (advisor)
Out network
To share our products, our passion and our quality of advice to the greatest number, internet is a really great tool ! Over time, we have developed and put online e-shops for most motorcycles of the Honda series and for specific products of our selection. Their success and the confidence brought to us by french and international customers really makes us happy and pushes us every day to go further with you !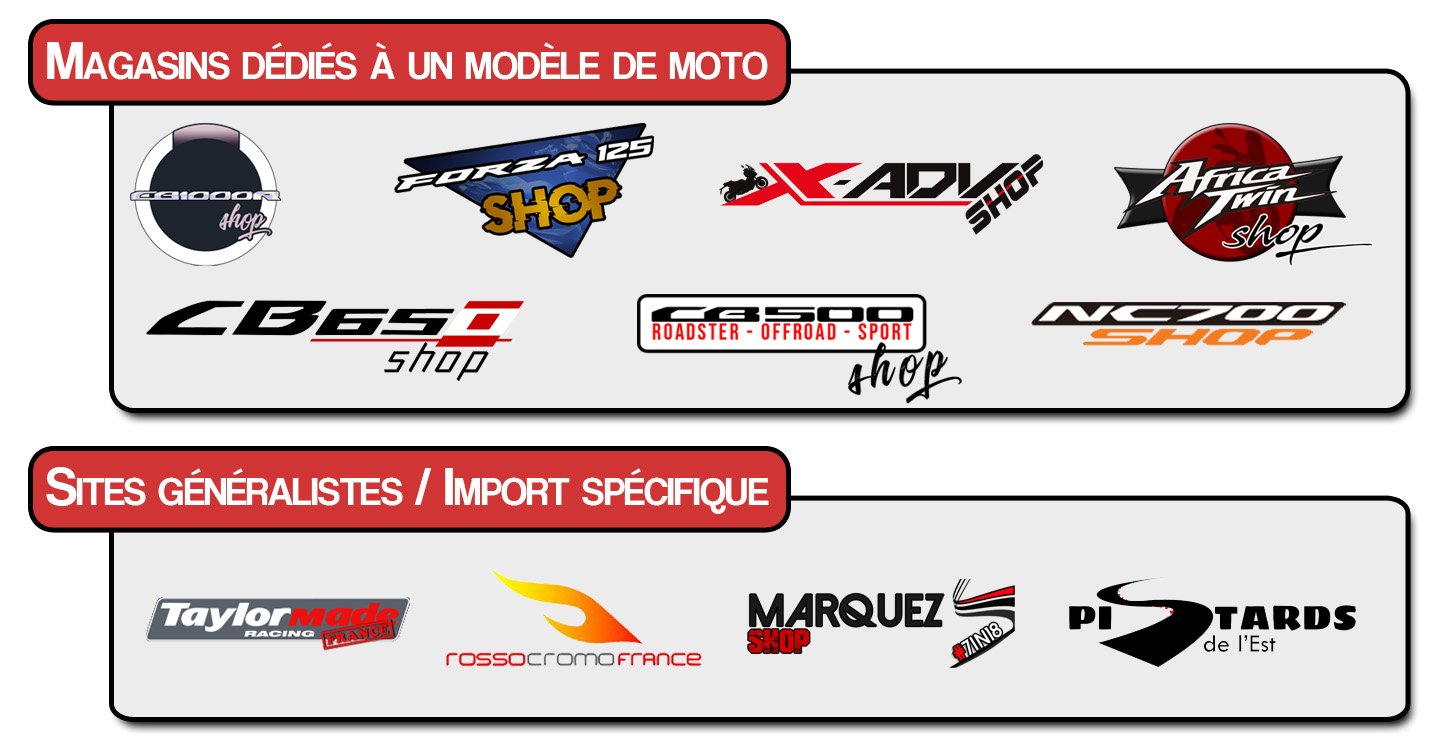 In detail, our network currently has 10 stores on internet.
6 sites are directly dedicated to the sale of parts and accessories for Honda motorcycles / scooters:
- Forza 125 Shop, for the little scooter that has everything a big
- CB500 Shop, for all versions F / S / X
- CB650 Shop, roadster or sporty
- NC700 Shop, with 750 and Integra series
- X-ADV Shop, for the extremely popular 750 scooter
- CB1000R Shop, the big Honda roadster and its amazing 2018 redesign
- Africa Twin Shop, the legendary motorcycle designed for adventure
4 sites are more "universal":
- TaylorMade France, official dealer in France of racing exhausts for sport bikes
- Rossocromo France, Italian design and carbon for the look of your motorcycle
- Marquez Shop, the rendezvous for MotoGP and Marc Marquez fans, already legendary driver
- Pistards de l'Est, sites for the racing fans, in particular in the East of France