Screen protector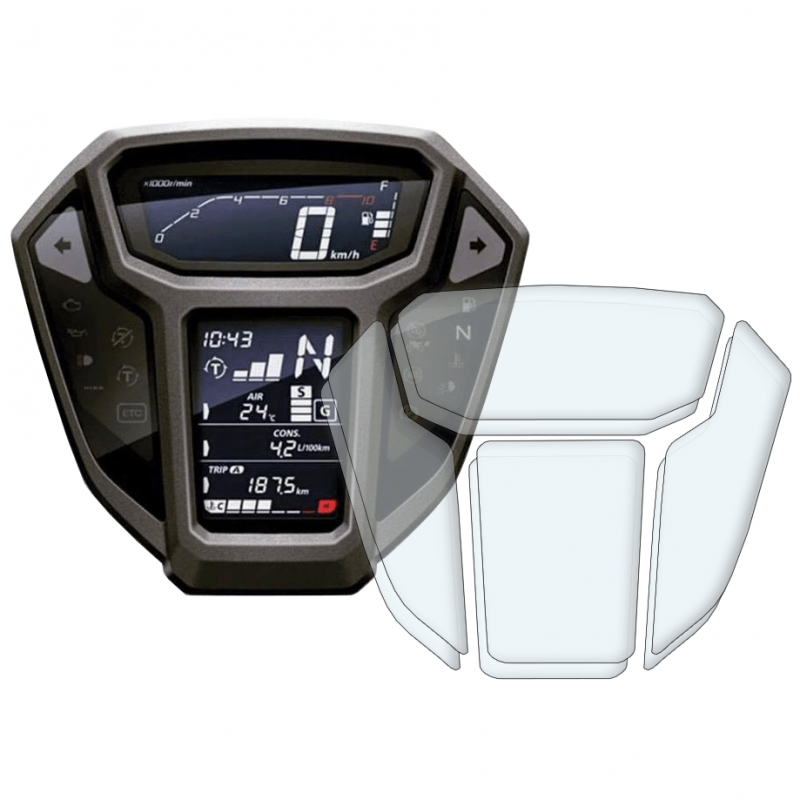  
 In stock, fast shipment
Set of screen protectors / covers for your CRF1000L Africa Twin (2016 - 2017 only).
In the same way as the screen of your smartphone, protect the screen of your motorcycle with a resistant and tailored protector.
You receive a kit including:
- an "ultra clear" protector, transparent in order to make it invisible once posed
- an "anti-glare" protector, more matte, which better limits glare
- wipes for optimal installation
- installation instructions
We are official Honda dealers, always looking for the best deals for you.

On each product sheet, the stock or the restocking time is indicated. Add the delivery time in France (24h-48h) or anywhere else in the world (3-7 days).

Money back guarantee 14 days.